The most Portable and Capable drone, so far!
I've been flying the DJI Mavic Pro for a while, I like it for its compact design and capability to execute various type of shots. When DJI launched Mavic Air early 2018, I did not hesitate and ordered one!
Good Dynamic Range
I love to capture moments during golden hour and blue hour, surprisingly, the dynamic range of the Mavic Air camera is quite good, as long as it is not pitch dark. Like the image below, we could see the detail in the highlight and shadow area.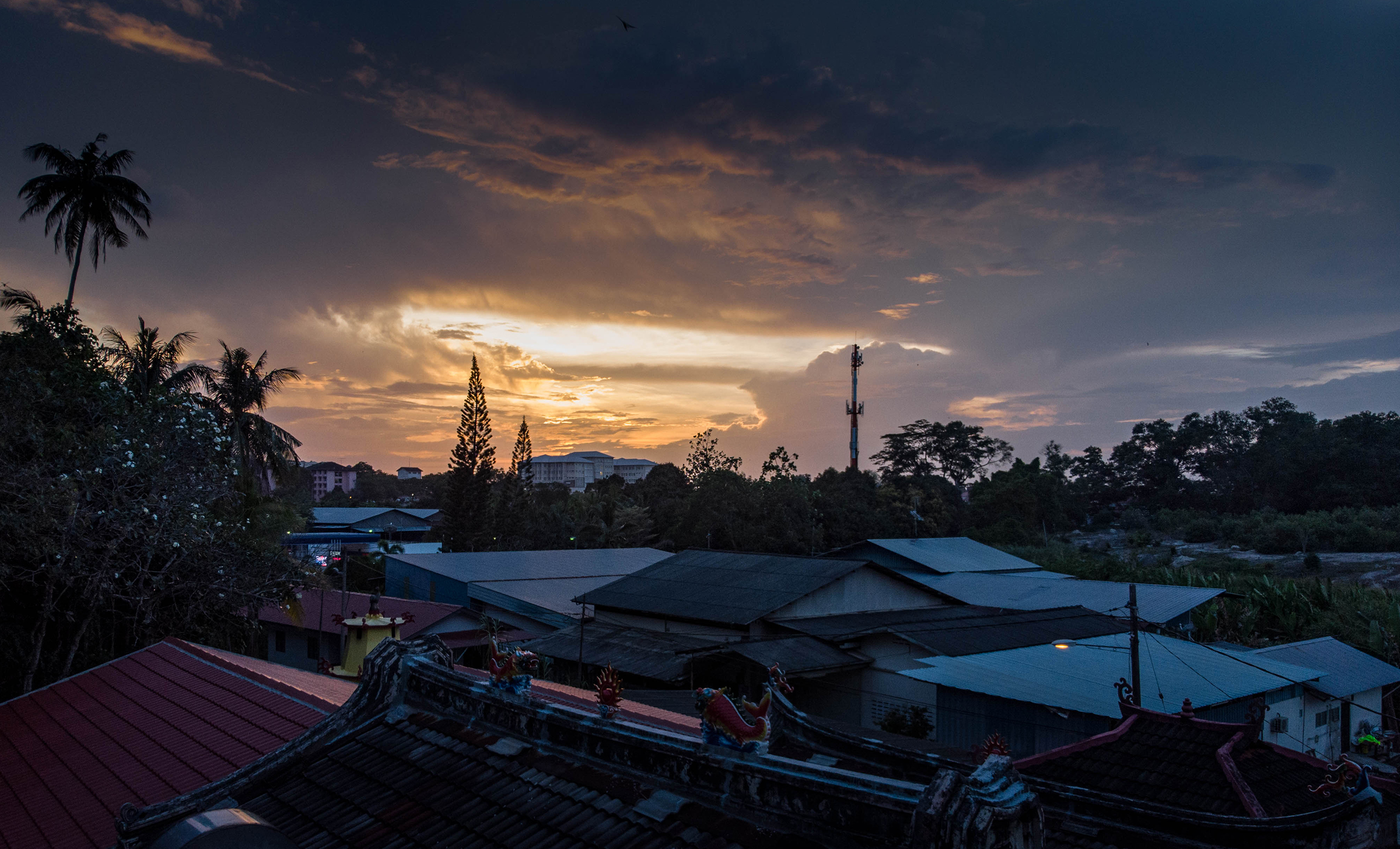 Great Video
According to DJI, Mavic Air capture video at 100mbps, which allow more room for editing. Well, personally I can't really see much difference on this point. However, 50fps at 2.7k is something I am really happy about, this feature will allow me to slow down footage while also have some room to crop.
First Test
The footages in this video were taken at different days and mostly during the evening. As mentioned, the iso and detail retention are pretty good!
Second Test
This video was taken before the storm, the wind was stronger and rain was approaching. It was a coincidence to bump into the fisherman who was trying to get into the open water during low tide. I could say that the drone performs quite ok against winds. The footages were shot in the cinematic mode, which I find hard to grade in post, partially could be due to lack of light and the monotonous mood of the environment.
Flying at Australia
During my Great Ocean Road trip in Australia, I brought along the drone. With the help of "CanIFlyThere" app, it was easy to identify where to fly, there were not a lot of spots allowed, but I've managed to get some shots. The wind here is definitely stronger than the situation I had in video 2, I was kind of worried if the drone would drift away. But thanks god, all is good!
Conclusion
Overall I love this drone for its portability and the capabilities to execute a various type of shot, good dynamic range, and sharp visual.  DJI also introduced some new quickshot functions in Mavic Air, which allow us to easily execute some tricky shots, otherwise required high-level skill. As the aperture is fixed in Mavic Air camera, ND filters will always come in handy.
Downside?
When there is lack of light, footages captured were hard to grade in post.
Battery life, 27 minutes official battery life, but the actual effective flying time is only around 17-20min. I have to always carry 3 batteries, during a long trip, it will be hard to recharge them.