10th year is a good year for a rebranding!
Digital Mirage was incorporated in 2004, I've been with the company since 2011 to 2015. Started as an Art Director and eventually took the responsibility of being the General Manager, thought to execute my knowledge to give the brand a fresh new look.
Revisiting the brand's core value and services! 
Digital Mirage is an architectural visualisation studio. It focuses in creating stunning 3d renderings and animation to help shaping/selling the future.
Taking progression and structure as my keywords, the new logo is born, in a style of a more architectural form. Some alphabets in the logo was being simplified to give a more clean look.
Do you like this new edgy look of Digital Mirage?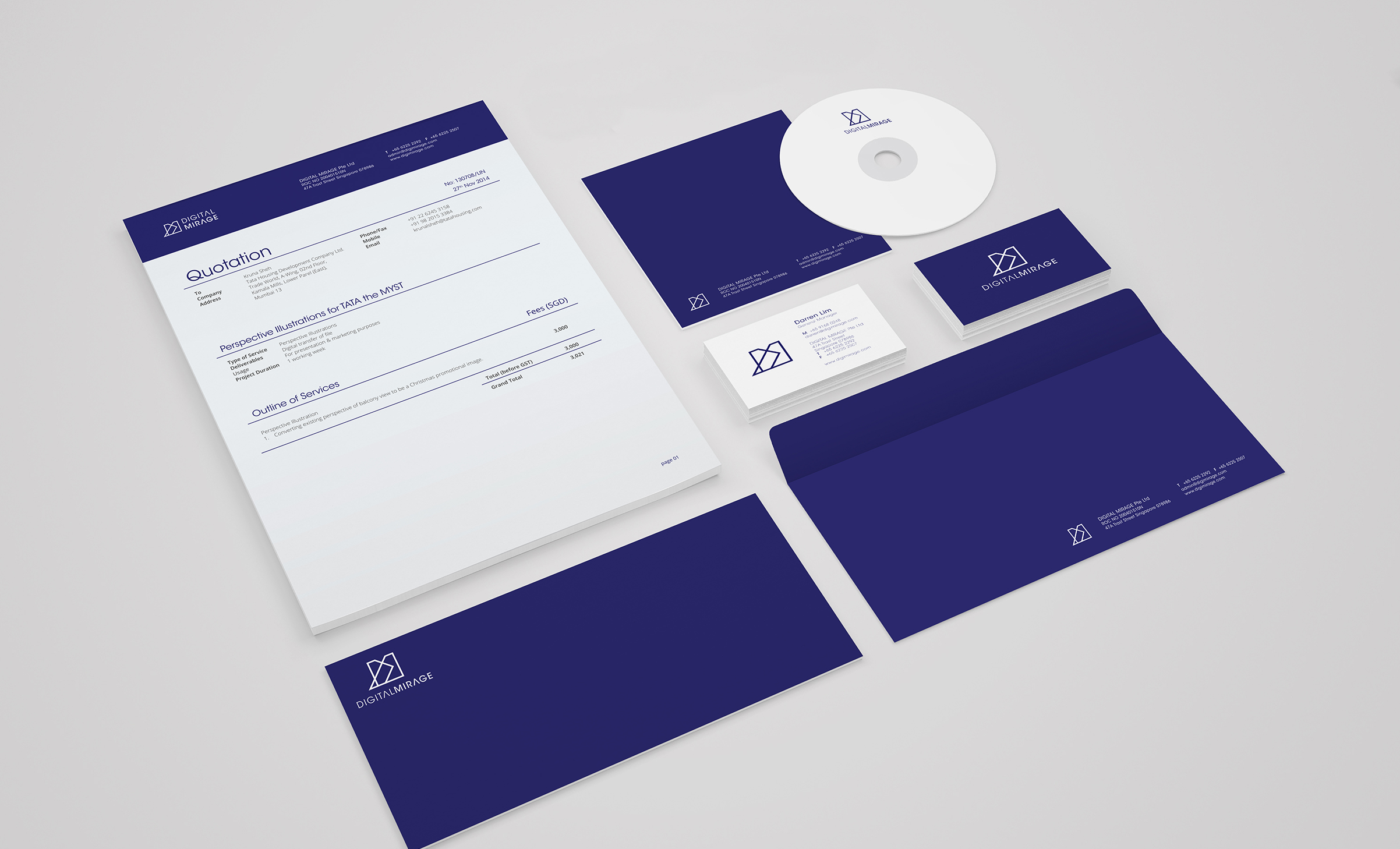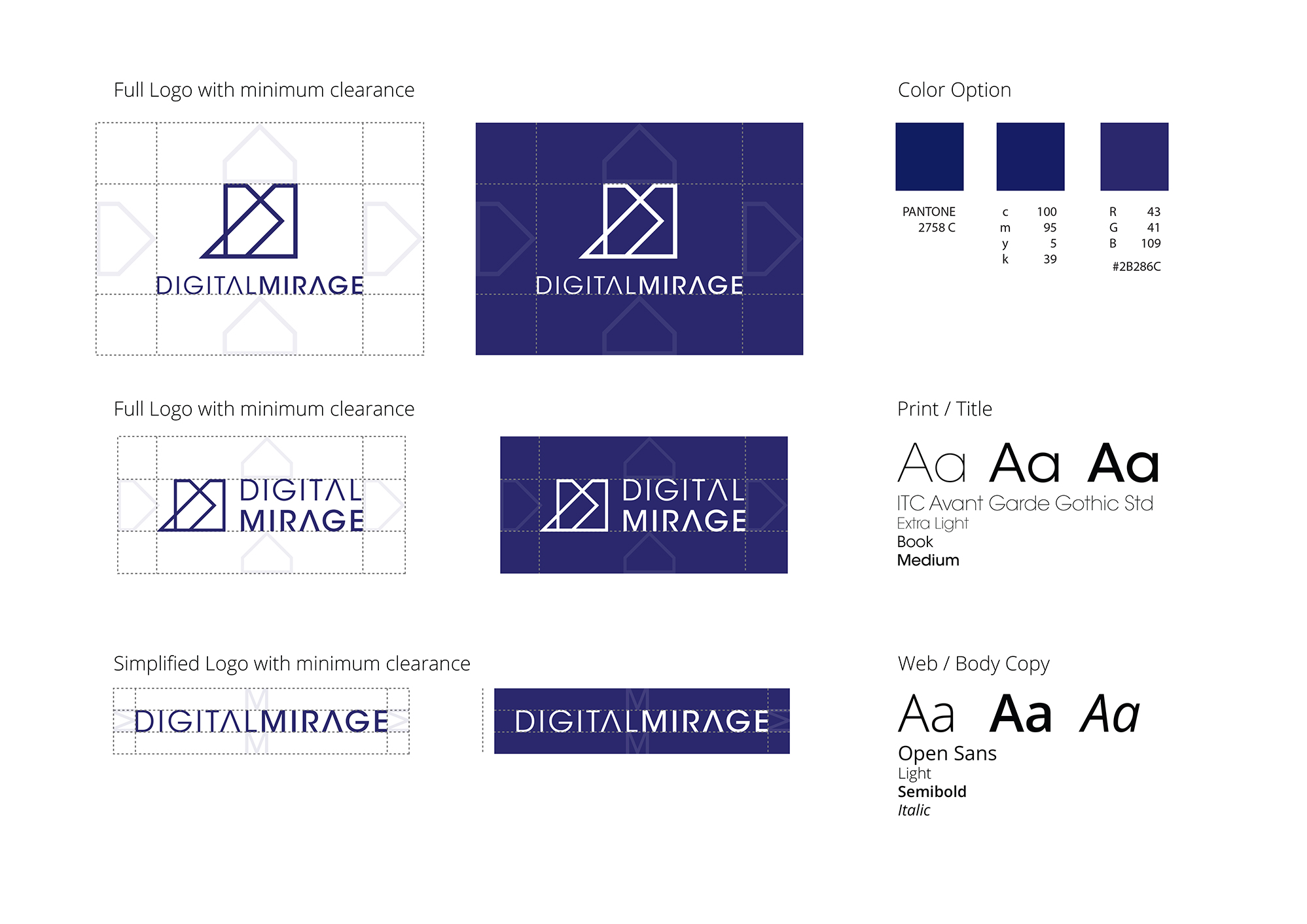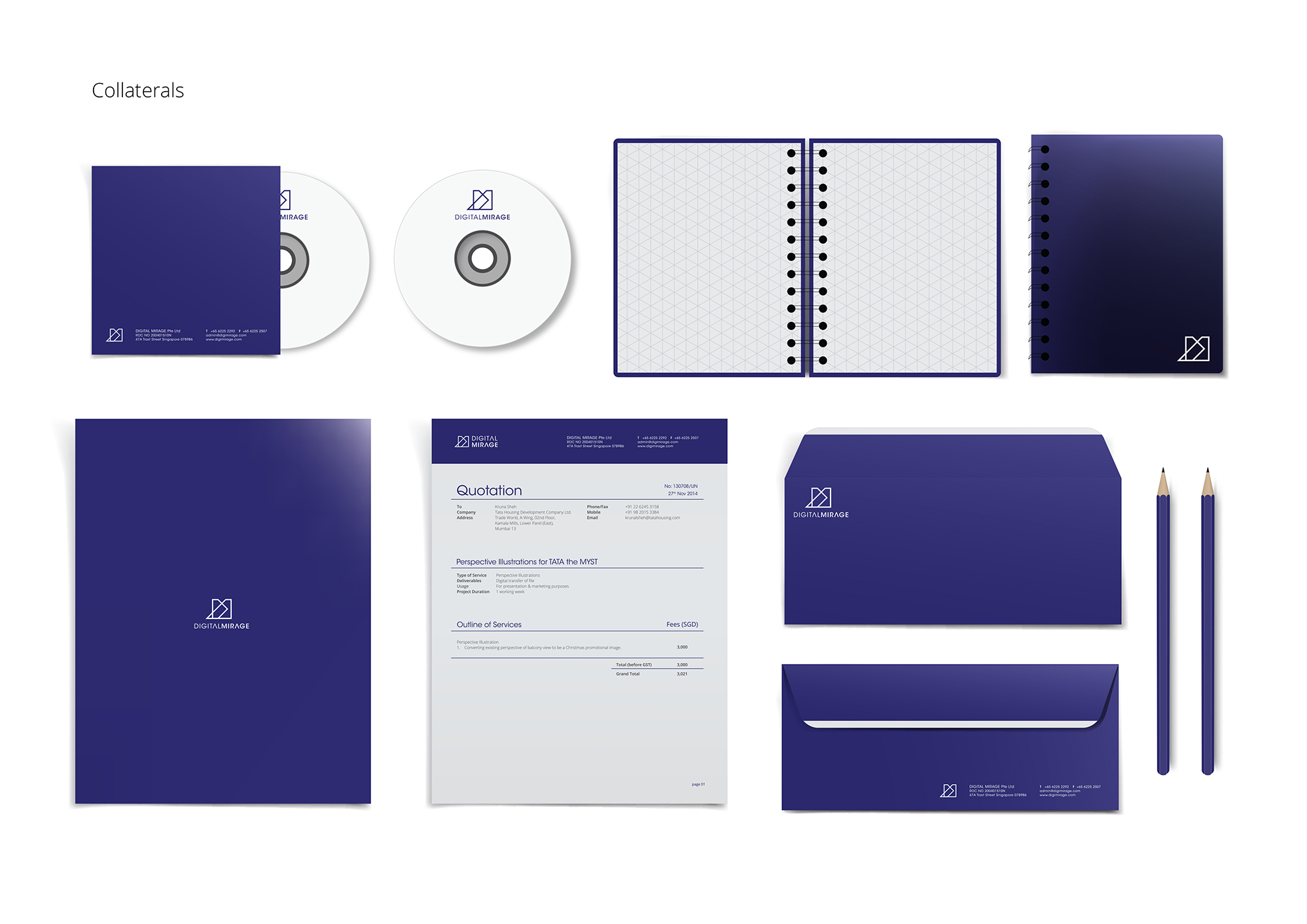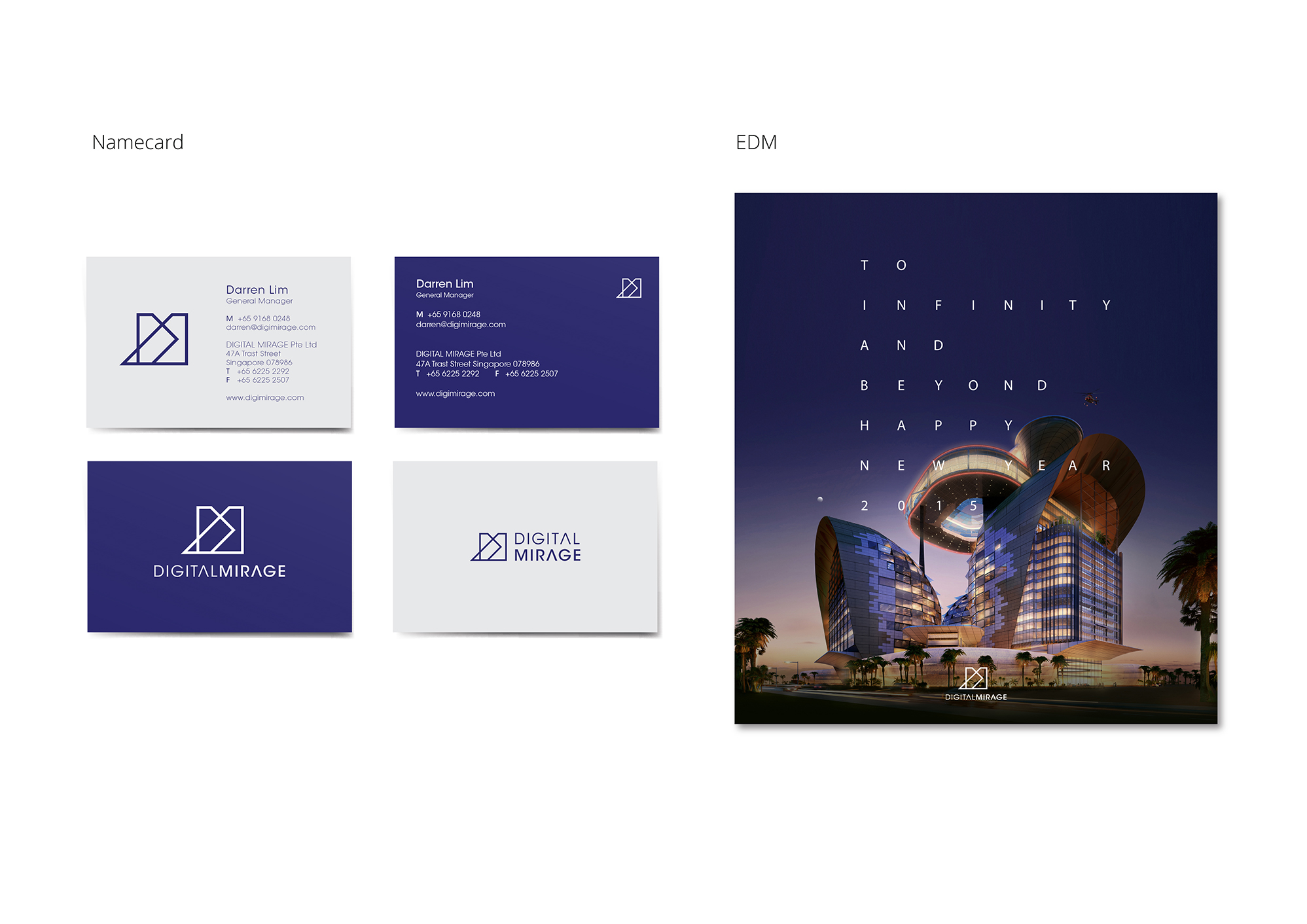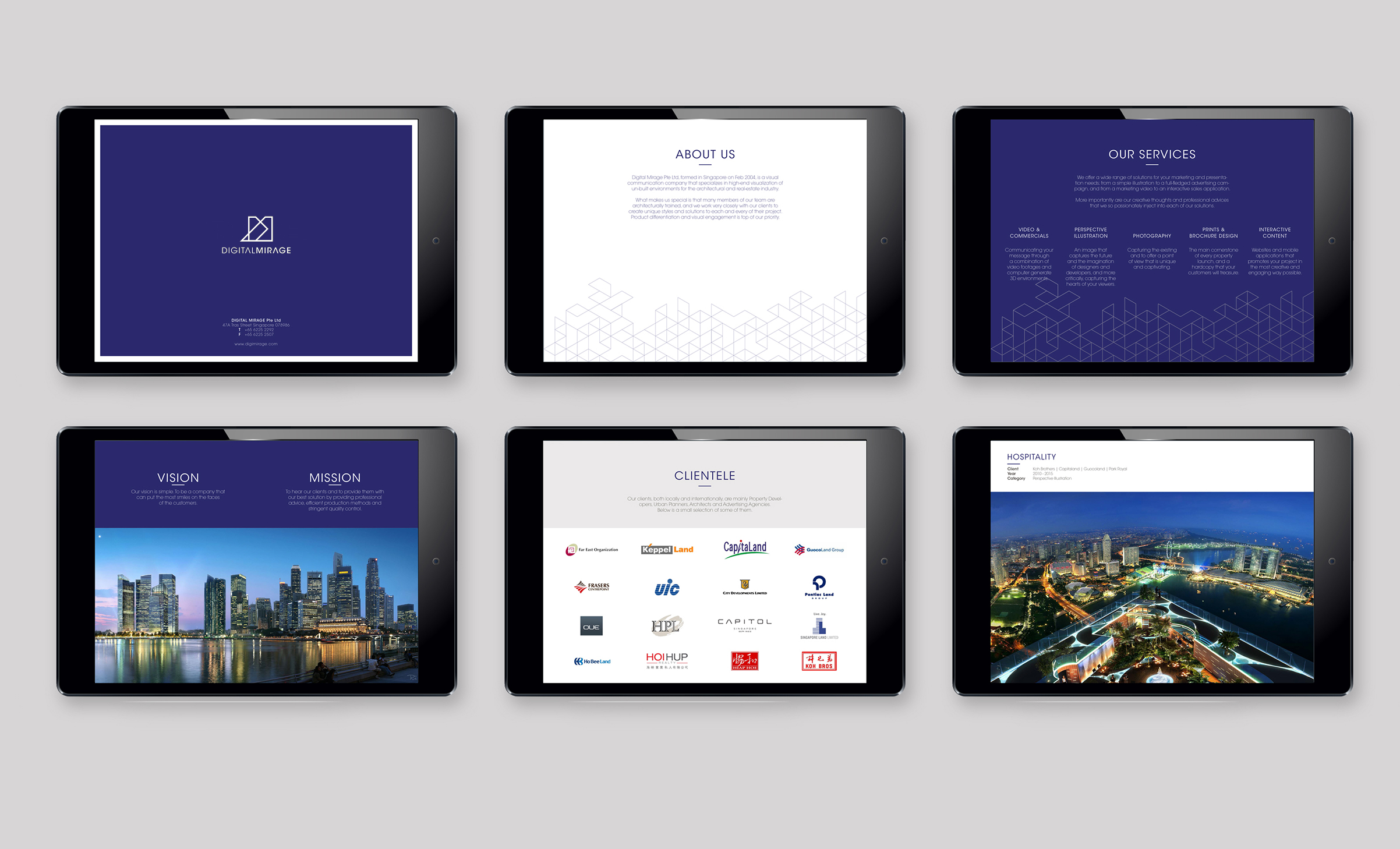 Well, eventually the re-branding was a no go from the management. But personally, I'm quite happy with the design.