SC Global is one of the leading property developer in high-end luxury segments. As the main sponsor of the WTA Women Finals in Singapore, SC Global is exuding its pursuit of  perfection through association with skilled athlete spirit.
I was tasked to create a full series of collaterals from conceptualization to art direction. The deliverables ranging from main artwork, and adaptation to magazine ads, large format prints, invitation card design, standee and motion graphic for on court led panels.
We started the project through brainstorming on a series of tagline before going into the artwork concept.
In the slide below, you'll be able to witness the process from earlier concept to the final artwork.
The main concept behind the visual revolves around the idea of "mastering perfection and precision through time". In the earlier development, we are showcasing this concept through the gradual transition of the body language of the famous top players.
The final concept was "strength through perfection", hence the visual direction was changed to focus more on the victory poses of the featured athletes, and their facial expression.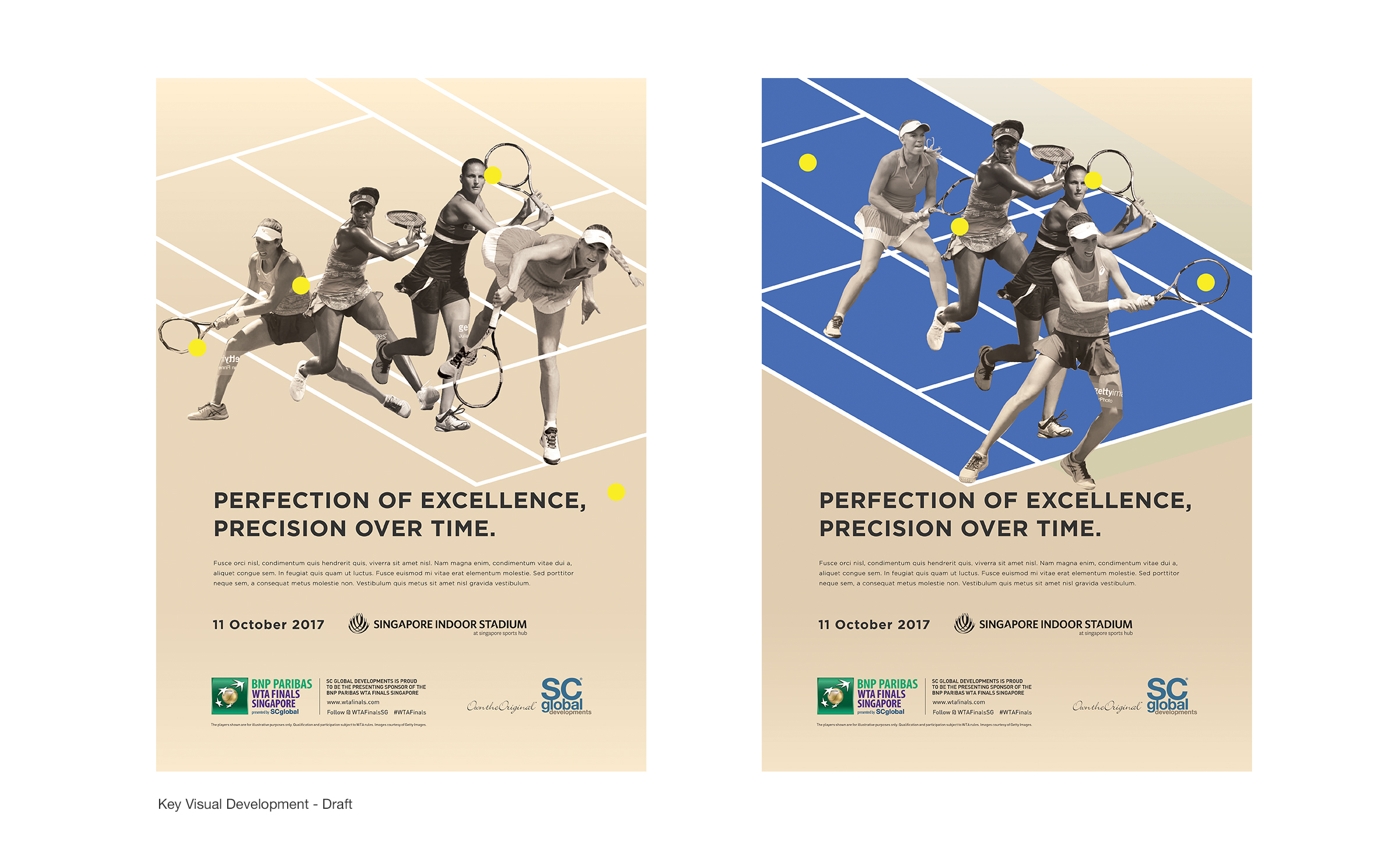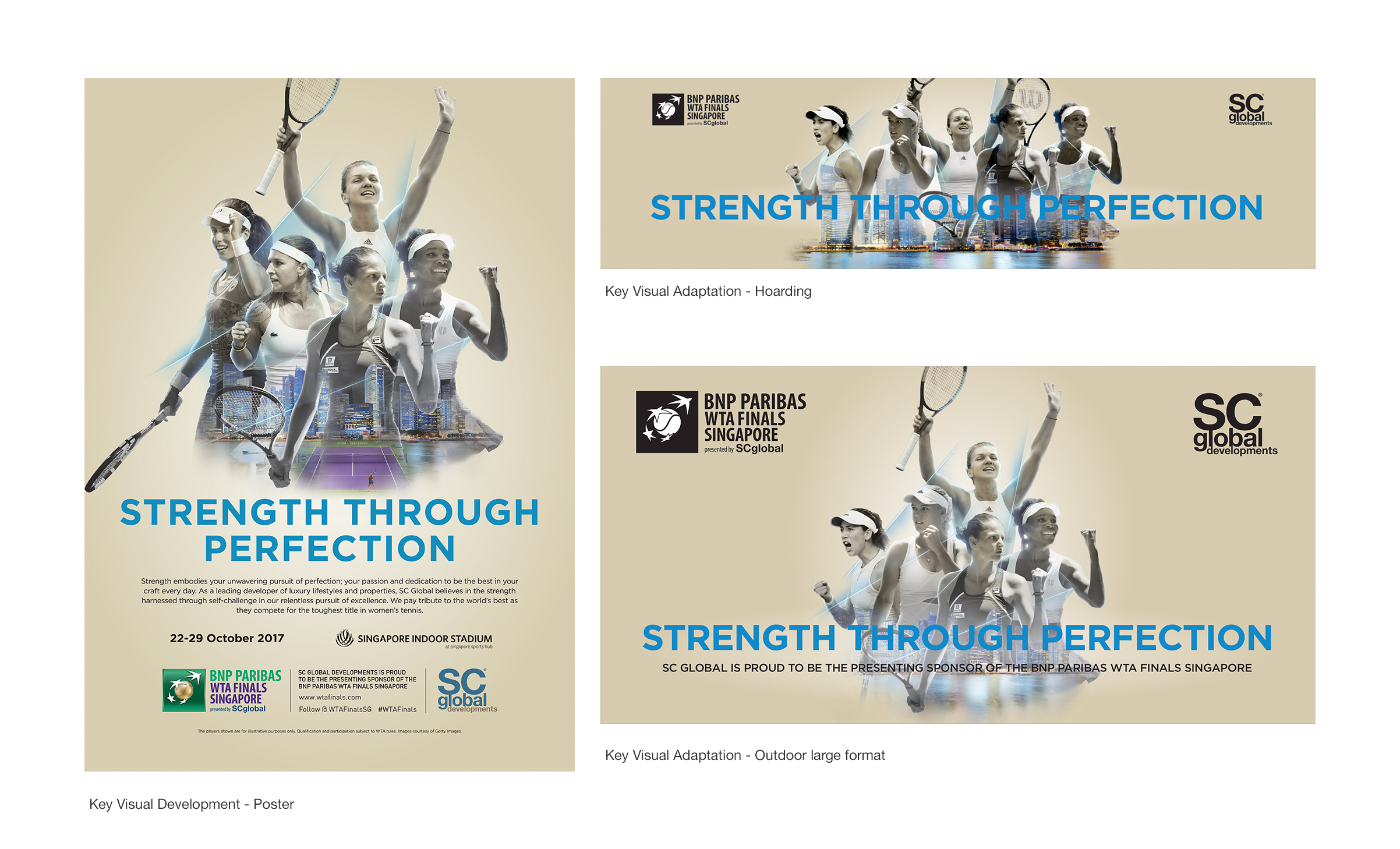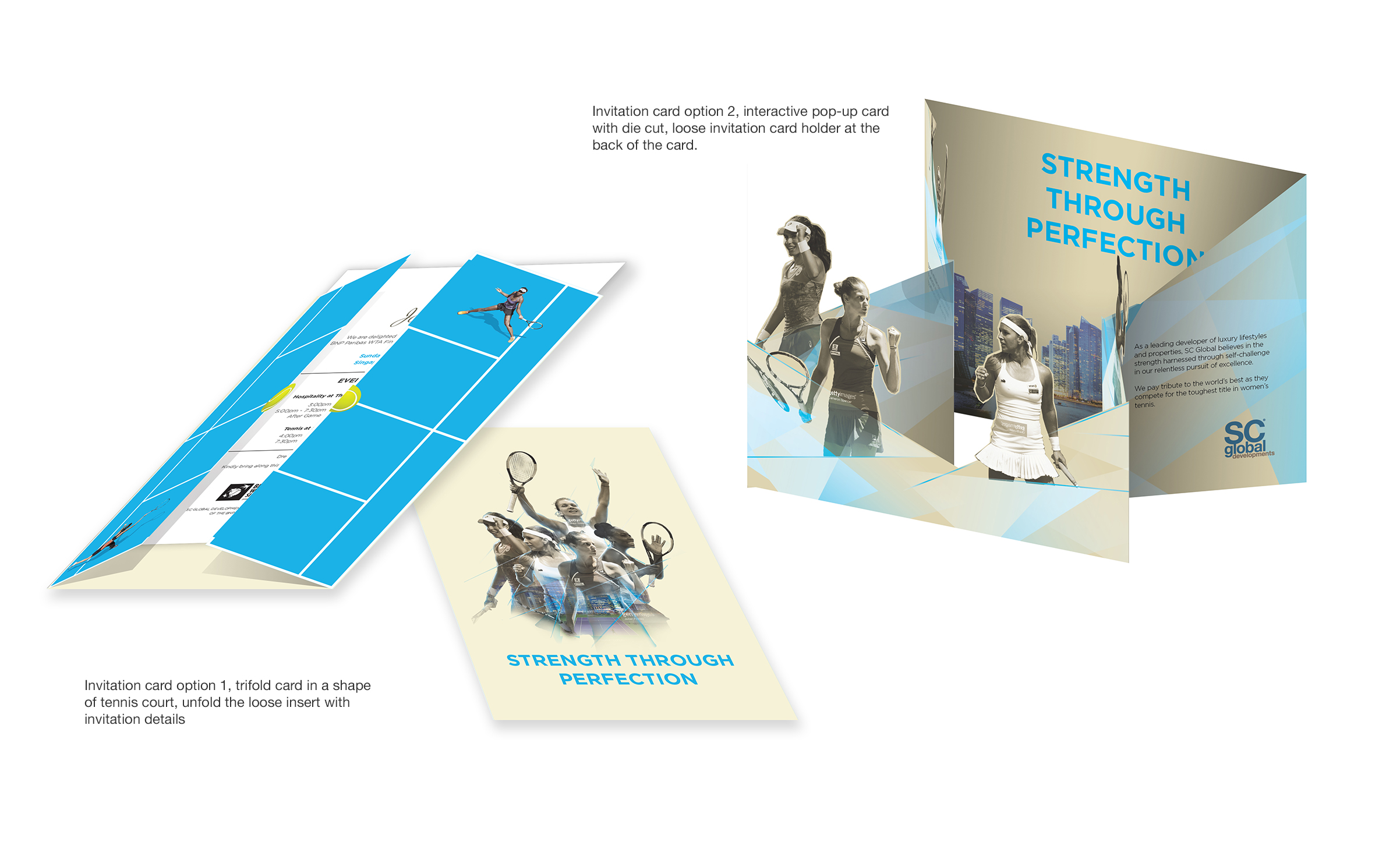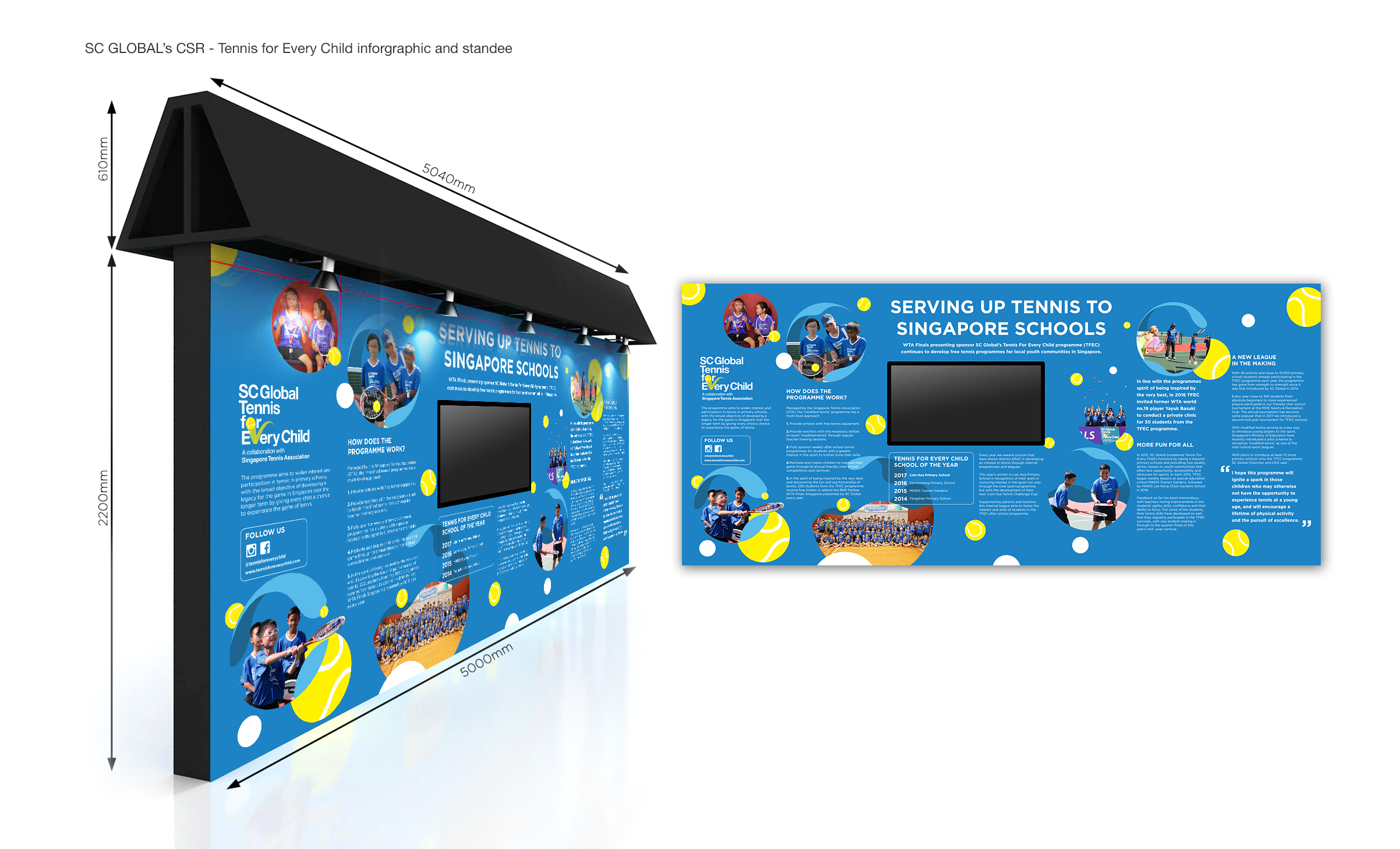 The most fun part of the project is on the design of the invitation card. I've enjoyed the process a lot as I haven't been able to touch print for awhile since shifting over to digital agency. I was glad that everything was delivered to client's satisfaction.