Imagine if You Could Bring the Whole Show Unit to your Client
DM360 is a holistic interactive sale kit for Property Developer. Leveraging on the power tablet such as the Apple's iPad Pro, realtime architectural visualisation is finally possible on mobile devices.
In traditional way, property developer would spend a huge sum in producing physical marketing material. DM360 is the solution to allow sales person to bring the whole sale unit to the prospect, showing them the surrounding of the development, and even walking through their desired unit type. All of these features are packed in a tiny iPad.
3d Artists : Kyle & Joe
Realtime Engine and Programmer : Akshay, Joan and Fulbert
UI/UX and Lead : Darren
Supervisor : Kum Fei
Use password "i12c" to view the video below
From Concept to Resources and Realization
We've started this project from scratch, with a simple idea – holistic realtime 3d architectural sale kit. We've spend a month finalising the concept, while researching on the possible tool to bring this project to life. After evaluating Unreal engine and Unity3D, we settled for the later and started sourcing for talents while our in-house artist building up the models of the city. On and off, it took us 3 months to finish the DEMO to pitch to our clients.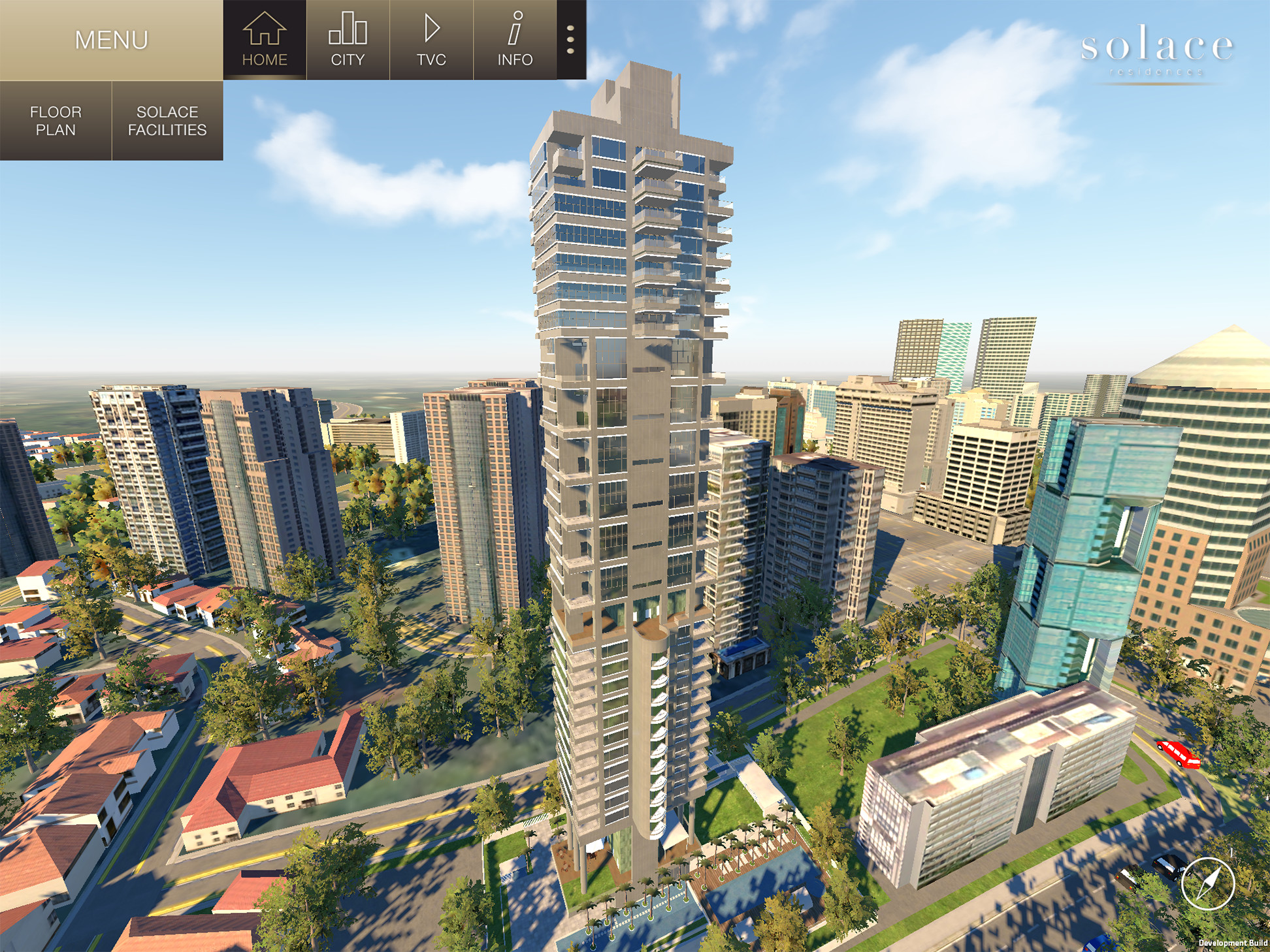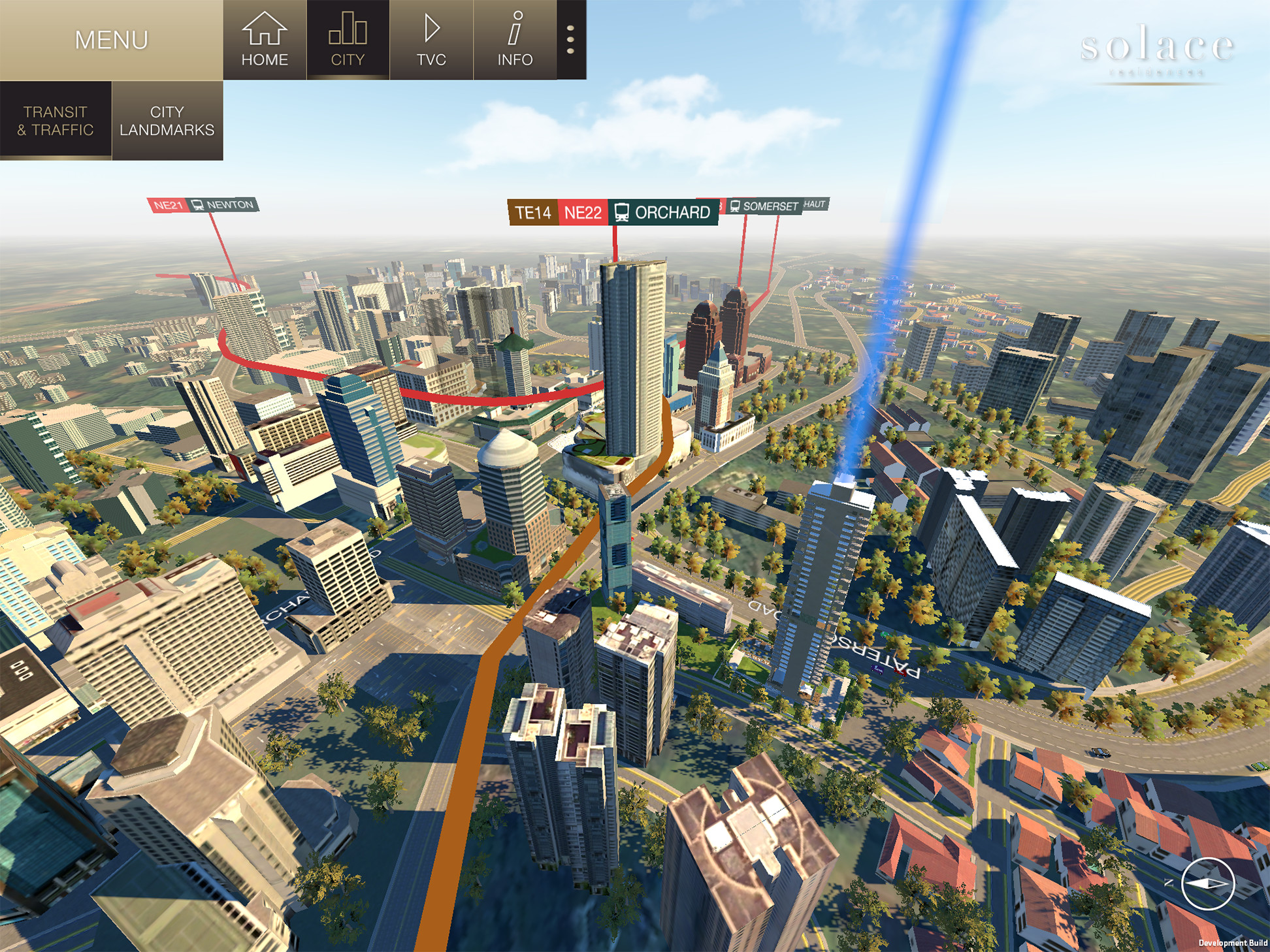 I'm really grateful to my boss for entrusting this project to me, and allowed me a chance to widen my skill and knowledge on digital product development.