The Frasers Hospitality is one of the world-leading service apartments and hotel residences providers.
We were tasked to run a digital campaign for their year-end sales, the Holiday Extravaganza. The positioning of the brand is clear, it is a home away from home, with the comfort and security of a hotel.
In phase 1, my initial creative idea is to strongly communicate around "your home in every city". I've drafted a series of creatives with tagline targeting different audiences, "Your desk in every city" for business traveler, "Your bedroom in every city" for couple, and "Your living room in every city" for family. Client went for a more generic approach in the end.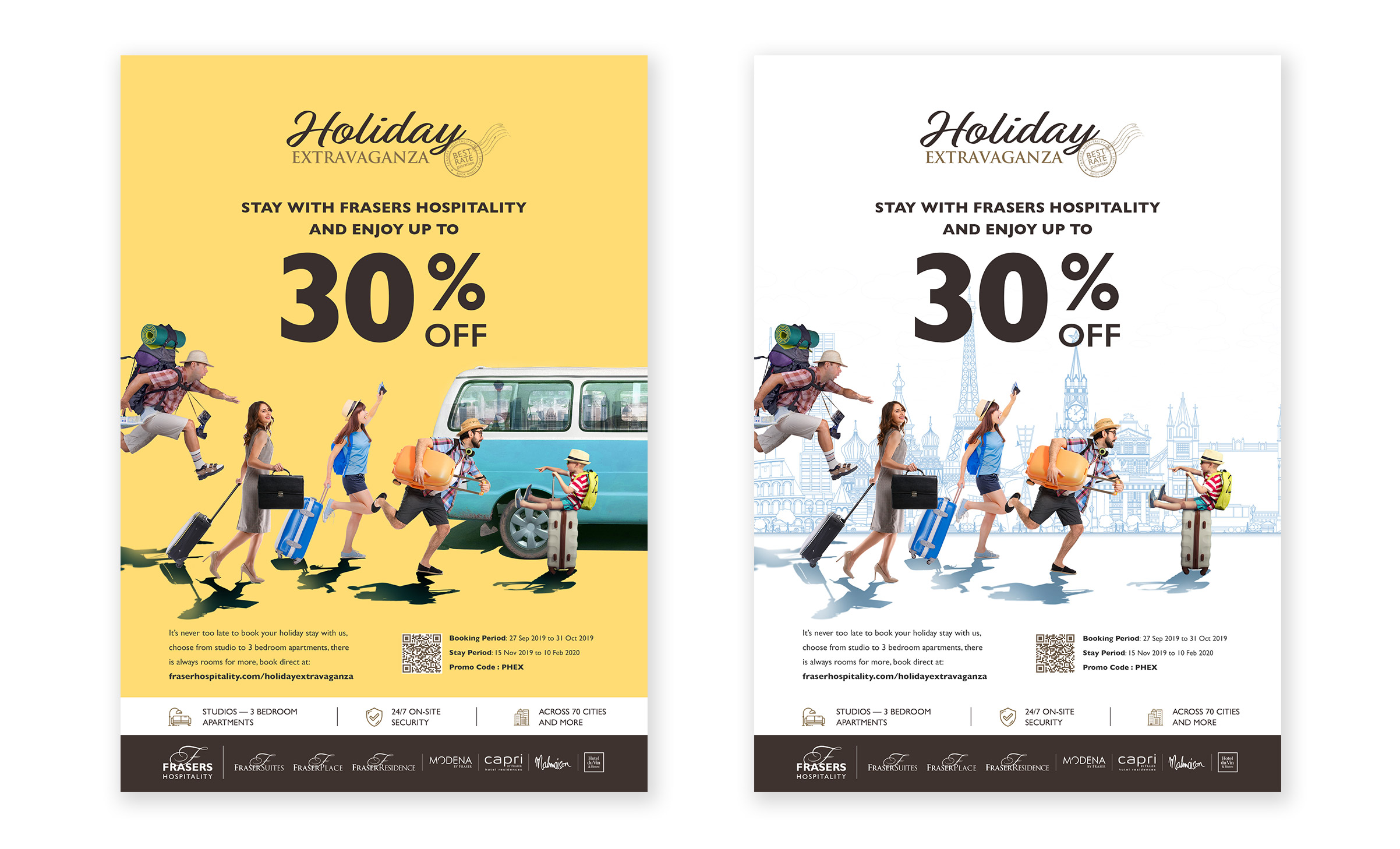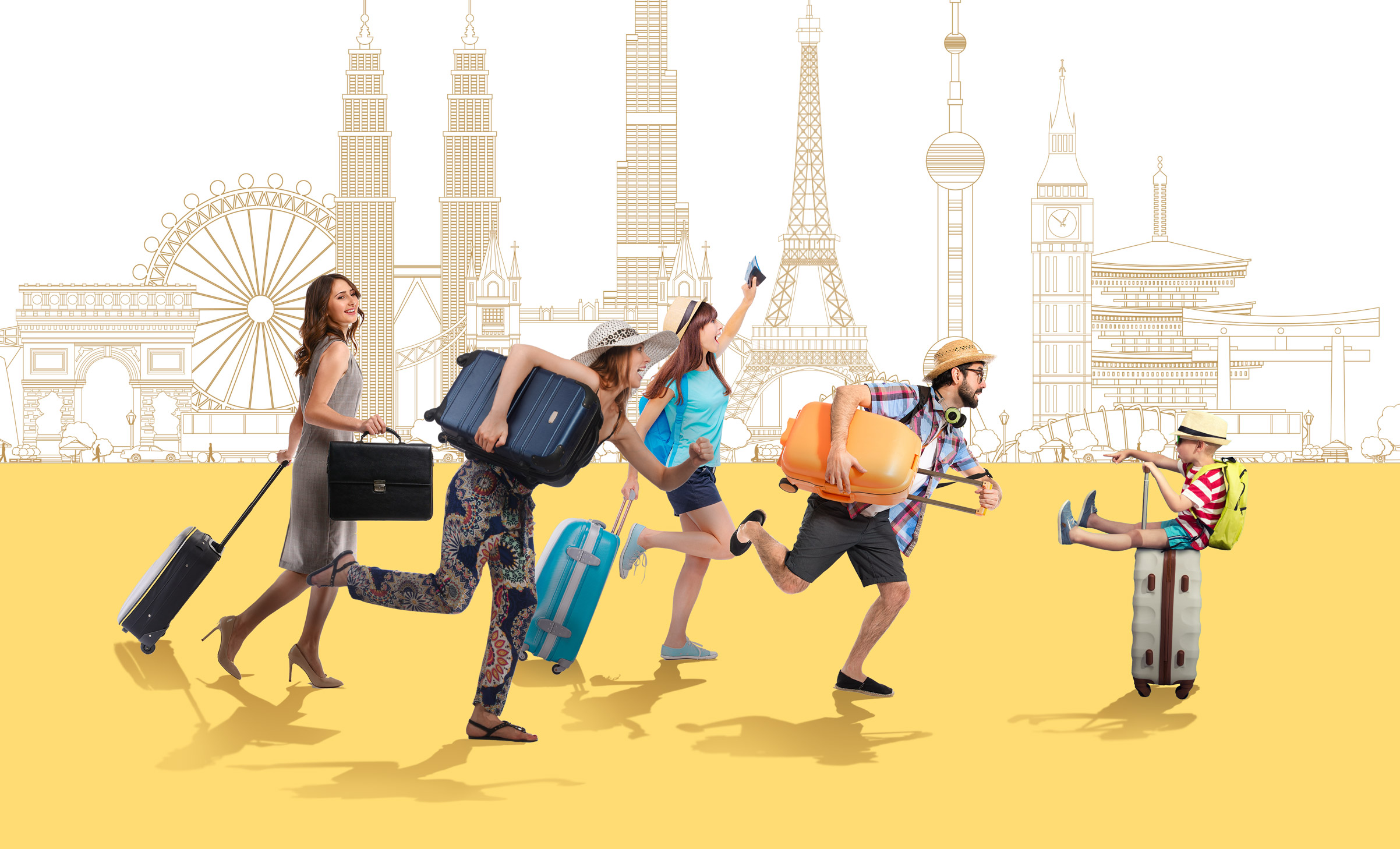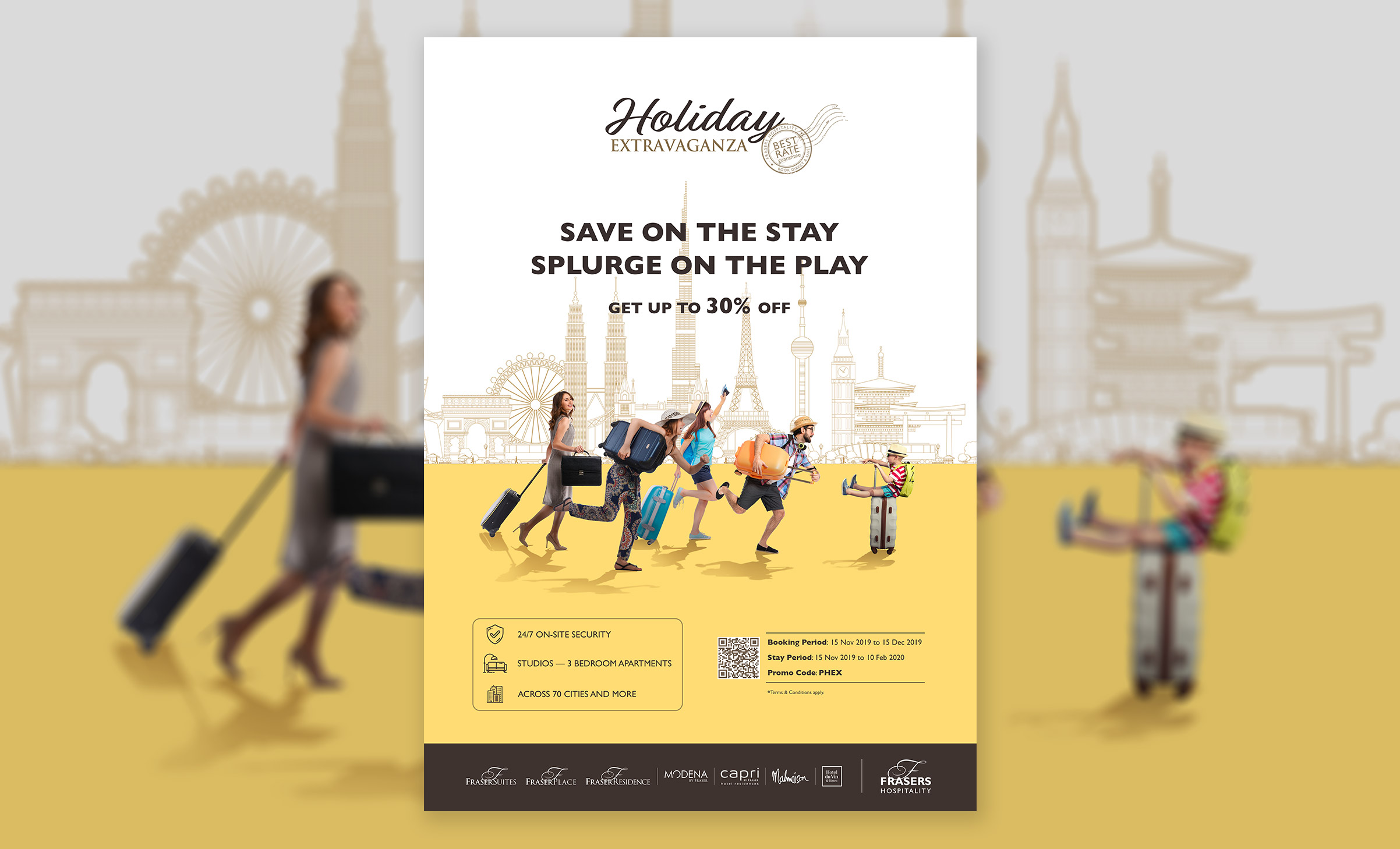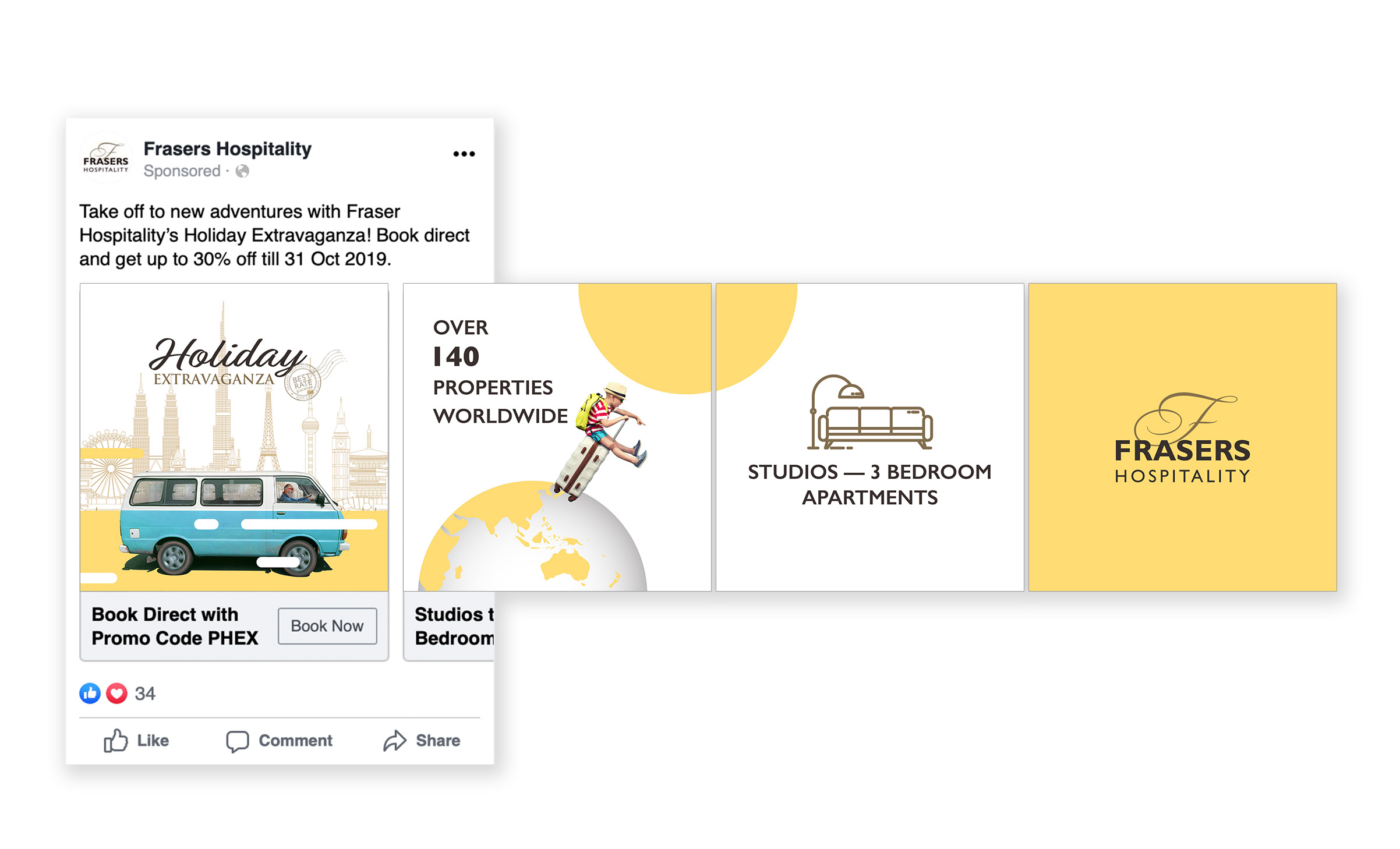 In phase 2, the visual is bright, fun, and happy, exuding a mood for family holiday. 
The phase 2 campaign key visual is much inspired by the Little Miss Sunshine movie poster. In the design, we could see a family chasing after a playful boy sliding on luggage. Although static, the visual suggests motion and an urge to book a holiday. Phase 2 is more tactical as a reminder to book and we pitch to the audience directly with the promotion and selling point.
Below are two ads created to run on Facebook.
Facebook Instant Experience
I am really happy that client went with this bright and fun phase 2 KV as it really stands out among other competitors.