Madame Fan is a classic Cantonese restaurant set in Singapore's CBD.
Operated by JW Marriott Singapore South Beach in conjunction with the restaurant's creator, Alan Yau.
We were engaged by the marketing team to revamp Madame Fan's website. To reflects the restaurant's unique positioning as a classic Cantonese restaurant in a modern contemporary setting, we have taken an experiential website design approach.
Our task includes design, development, and content production.
The previous website for Madame Fan was blocky and simple, with little to no user engagement. Information was clear and straightforward, navigation was easy, but it was lack of identity. The composition and distribution of images and text were rather flat.
We aimed to refresh the website and strengthen the brand's identity by creating a visual-heavy website that exudes a mysterious and sexy mood. Users are able to immerse themselves in a visual journey to discover the brand.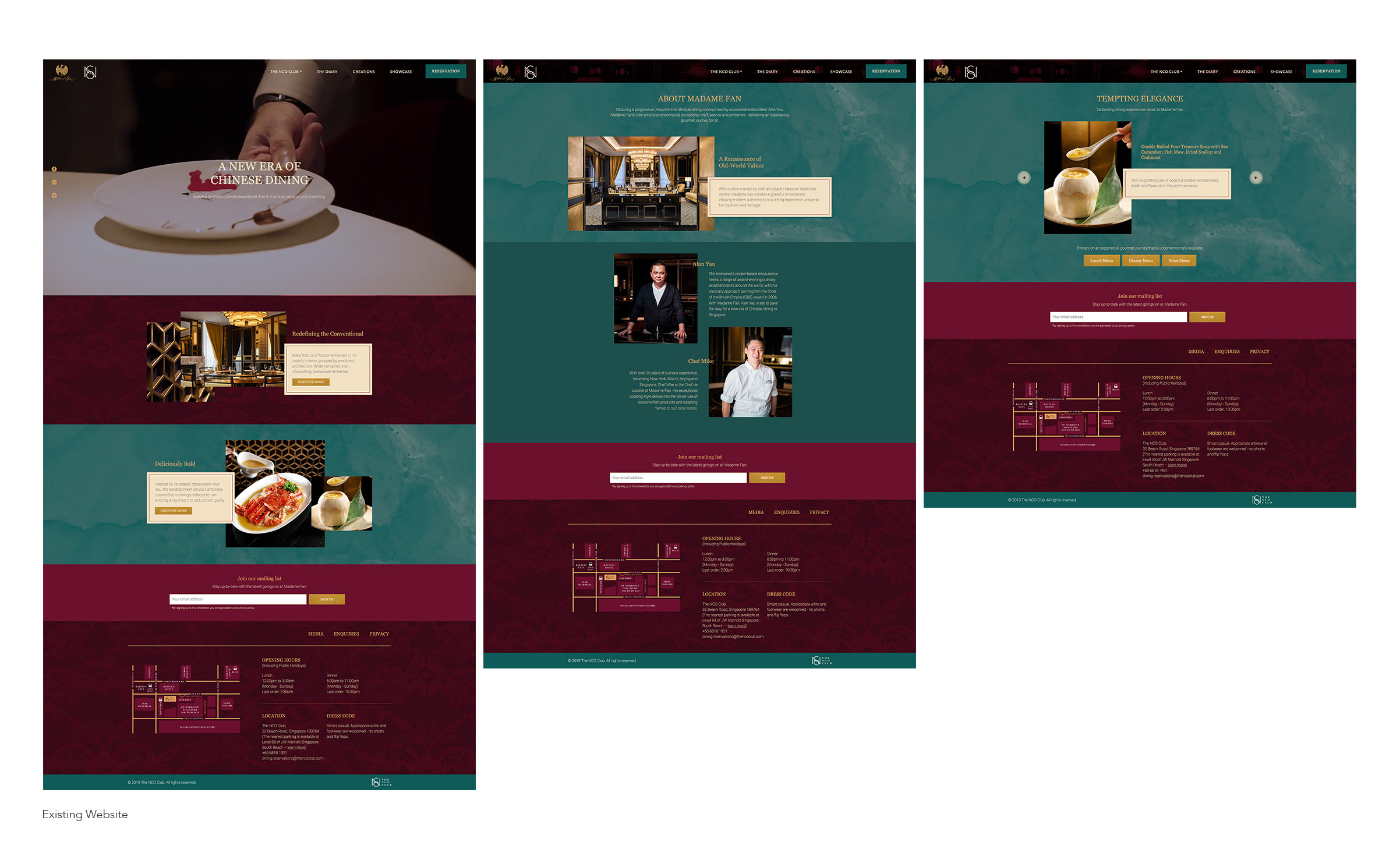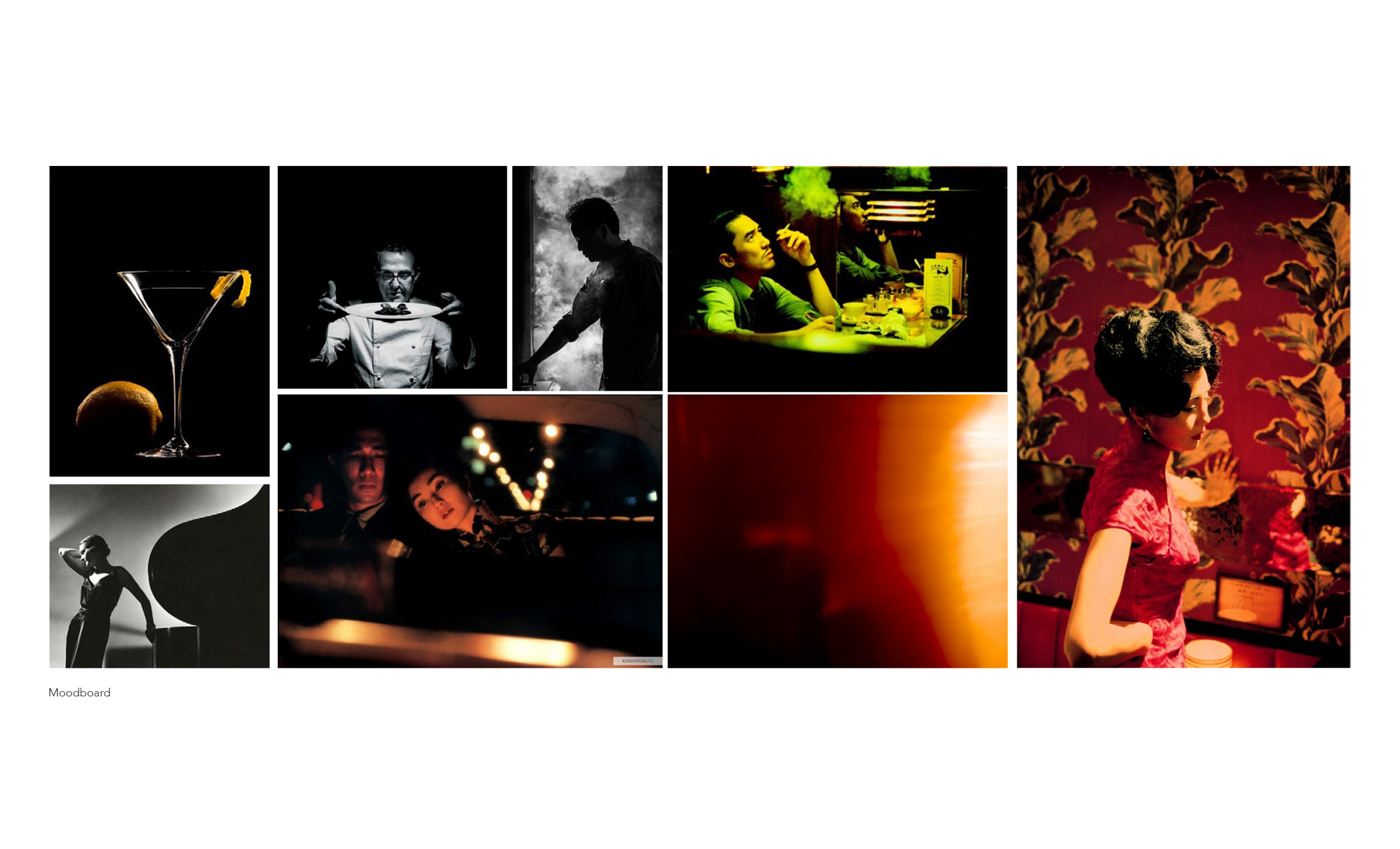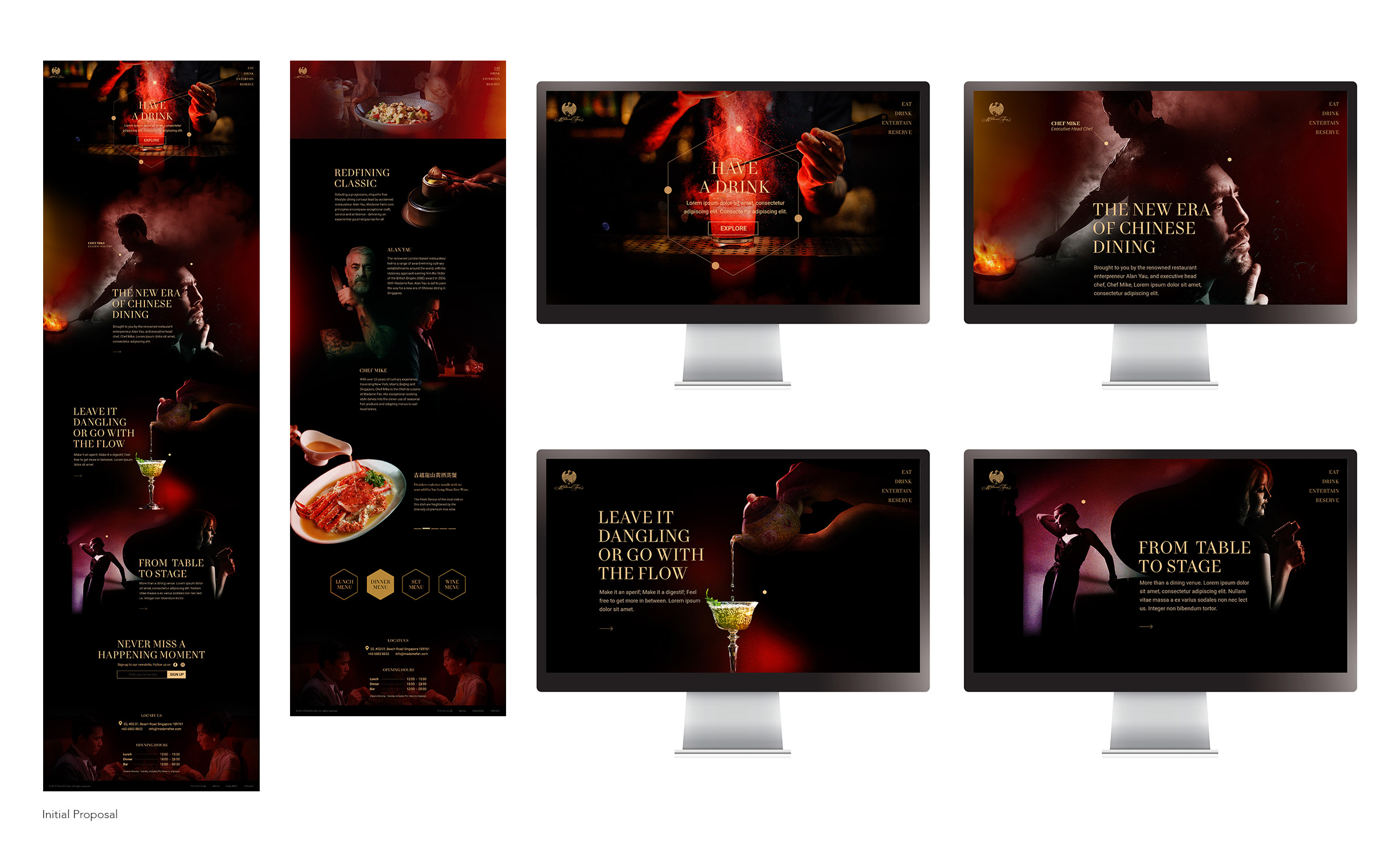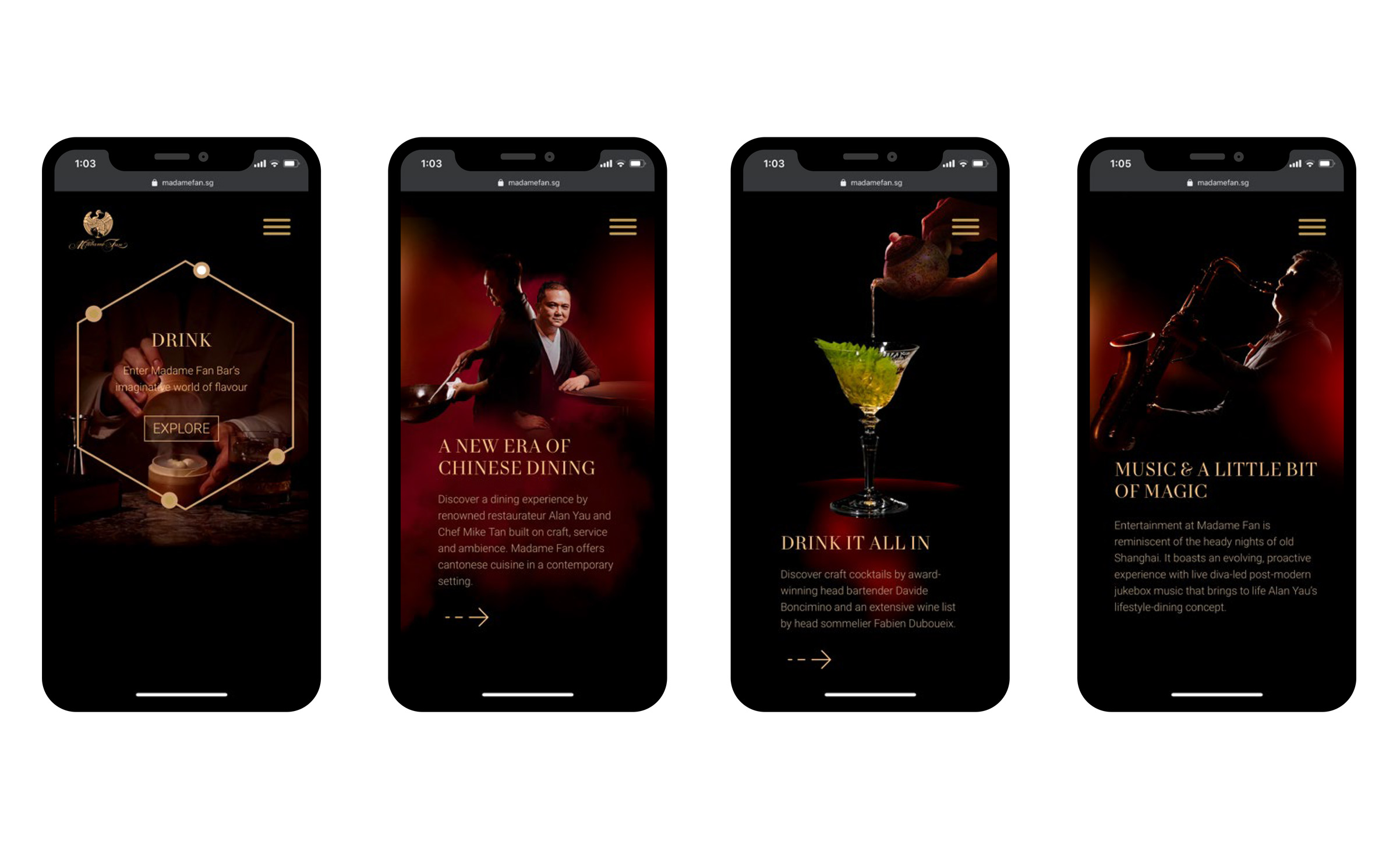 Photography – Low key, high contrast, grainy, with a touch of retro charm. Overall tones are warm, tending towards red, and dark, aligning to the ambiance of the restaurant's interior, evoking a sense of mystery.
Typography – A classic combination of a serif and sans serif, Telemaque and Roboto, add a nice contrast to the layout.
Composition – The overall imagery of the website is dark with plenty of negative space, the use of bold titles, a large point size, in light gold color, provided a good balance to the layout.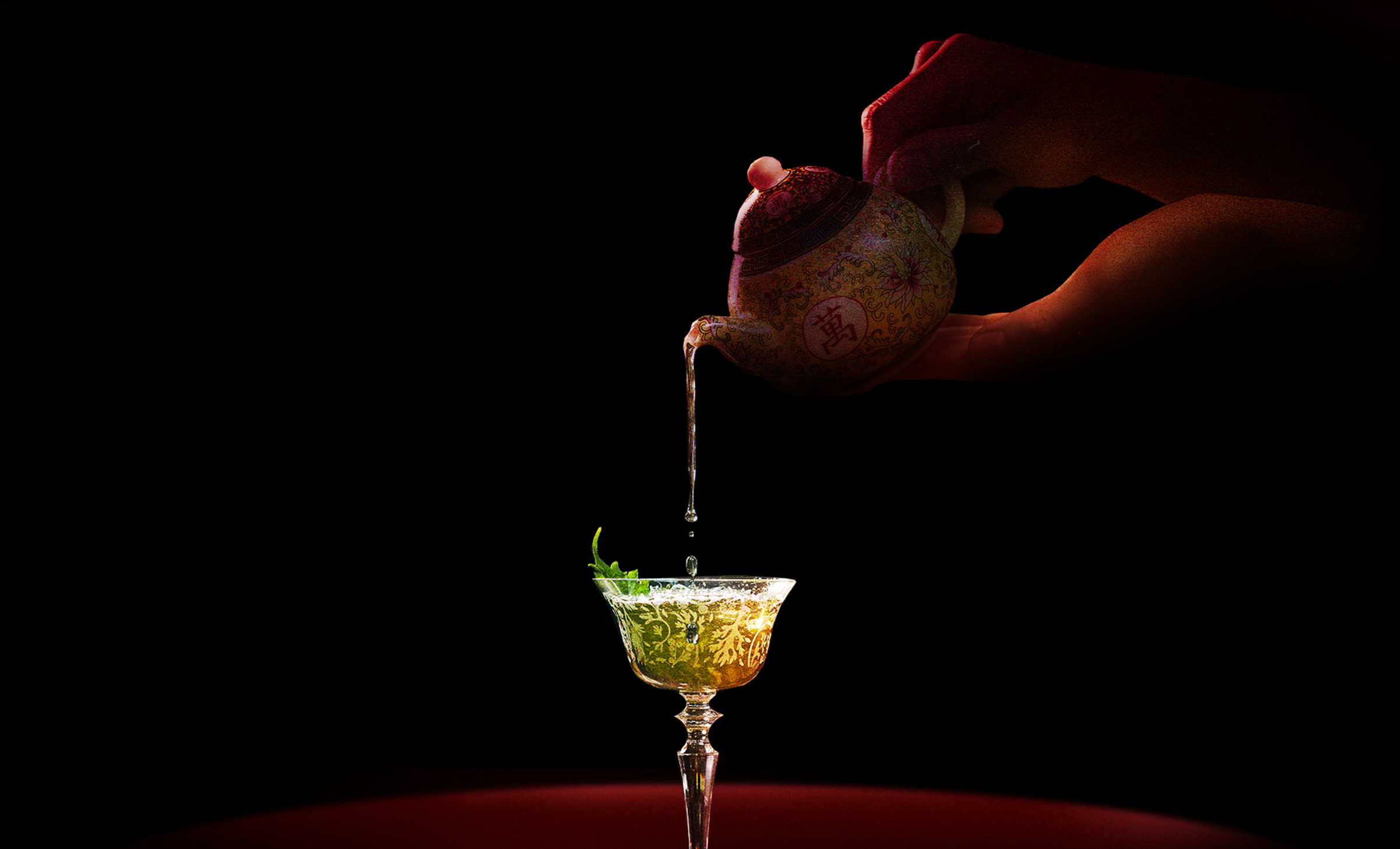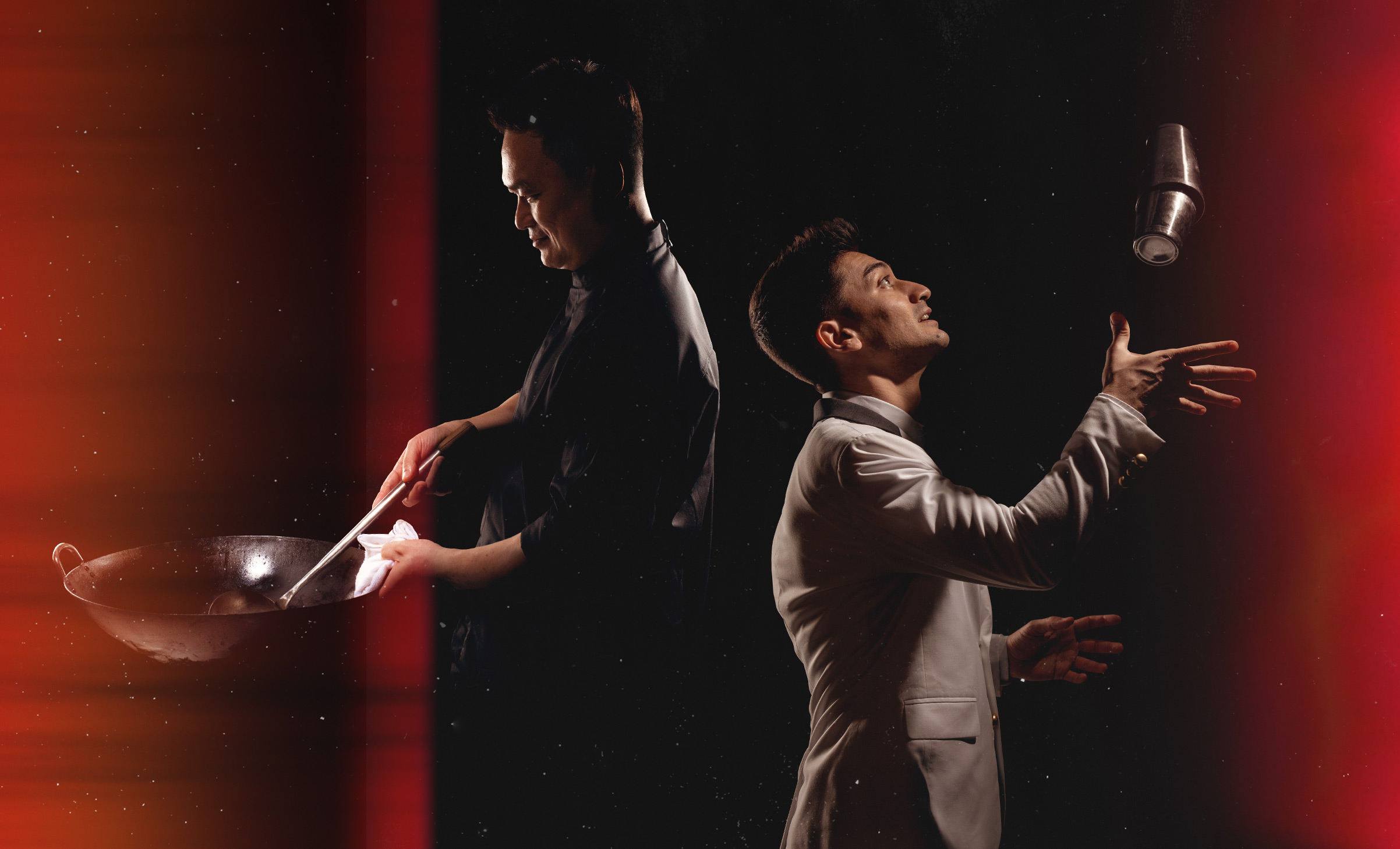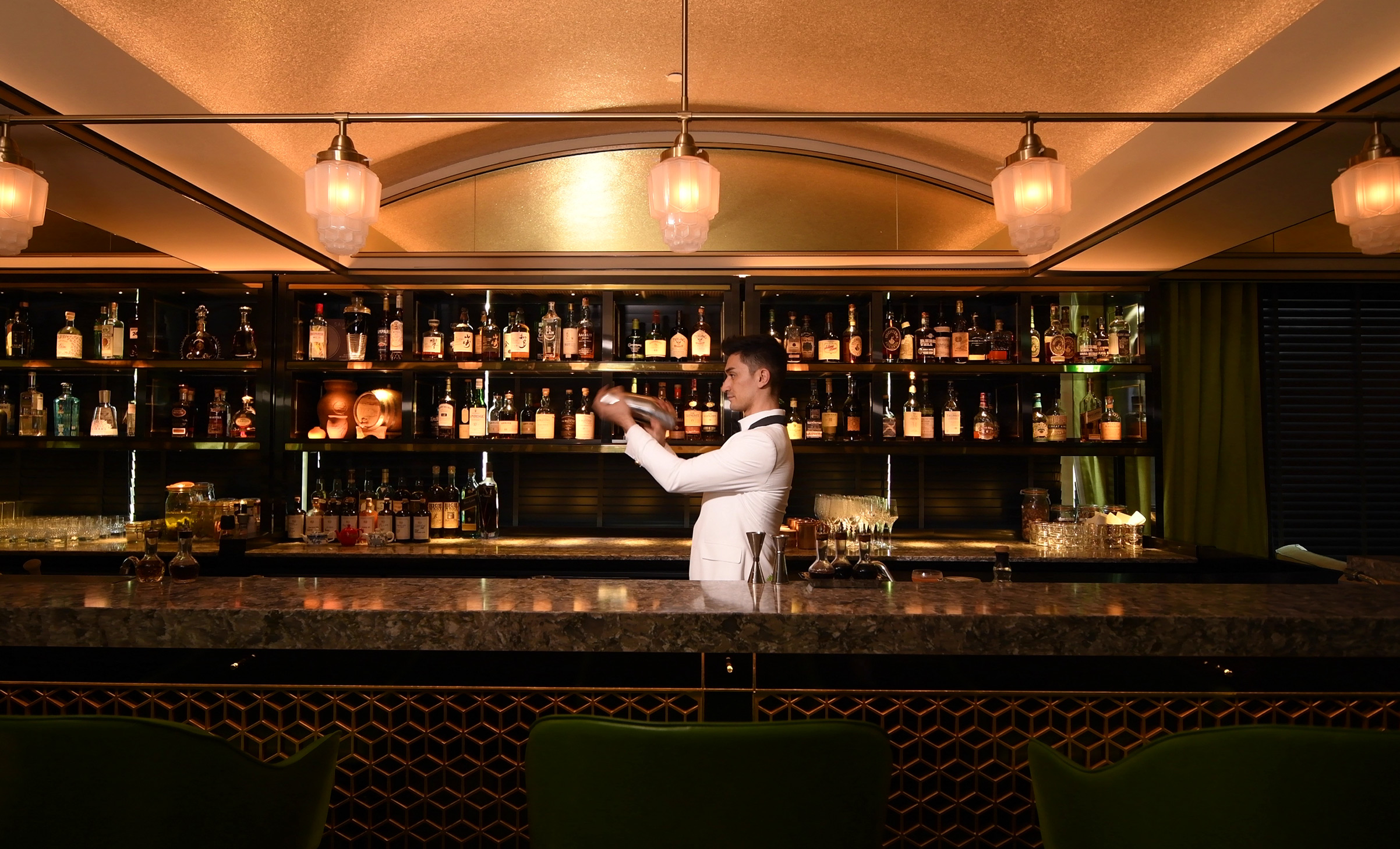 Client had given us a lot of leeway and collaboration in the production of the website. It is a great work of all parties' efforts. I think the experiential website design approach really suits the whole brand and its offering.